Along the southeast coast of the Texas mainland lies a resort city where you can own your own waterfront home overlooking the Gulf of Texas. Galveston is a place where you can look out of your window to see the glorious view of an expanse of water, shimmering into the distance. Then have breakfast on your balcony to the cool breeze that comes in directly from the sea.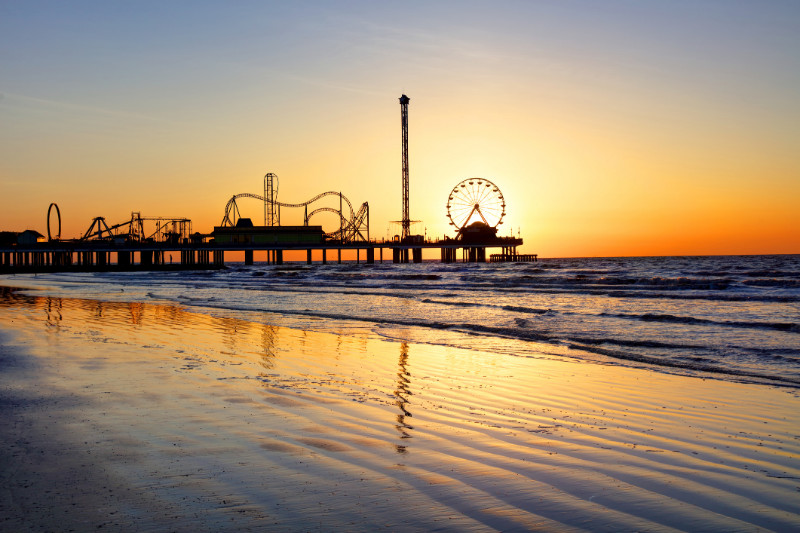 Galveston is a vibrant and growing community with over 50,000 inhabitants and more people are choosing to make Galveston home. This has led to a growing number of waterfront homes for sale in the area. Here lies the opportunity to live your best life in the house and environment you've always wanted.
Waterfront fun
Buying a waterfront property is unlike buying a more conventional home in that there's so much more importance you have to place on the land around the actual building itself. Of course, you'll want to know about the neighborhood, amenities, ease of travel to and from the area, and so forth, but you're not buying a waterfront property for convenience. You're buying a waterfront property to enjoy a certain kind of lifestyle.
Unless you're not looking to live in the waterfront property and are looking only to be an investor, the most important consideration is deciding what you want to do in terms of activities around the waterfront property.
Types of waterfront activity
Boating and Sailing
Is your main desire to go boating and sailing? Then it won't necessarily be the case that you need the water to be pristine and swimmable. It can also be a little more than a short walk away from your house. You won't necessarily need a porch that leads directly out onto the waterfront. However, you do want to ensure that there is clear and easy access to the water and the bay.
If the area does not have an official bay for boats, you'll need to find out
if the area is suitable for boating. It's completely possible that even though it's a waterfront home, the water is not suitable for boating. Low tides may make the water unsuitable to harbor boats, and you may find that the nearest place to gain access to the water on your boat is considerably further than you expected or desired it to be.
Galveston has many places where you can dock your boat for easy access to the seas anytime you want.
It may be the case that the water may be too choppy for your liking, especially if you have a small boat. You may have visited the property at a time when the water was particularly calm only to find out that after that the water or currents are more turbulent than you'd wish them to be. The water in lakes or rivers are generally much calmer than those found in oceans and seas but they could still have strong undercurrents. This is generally fine for boating and sailing but swimmers should be aware of them.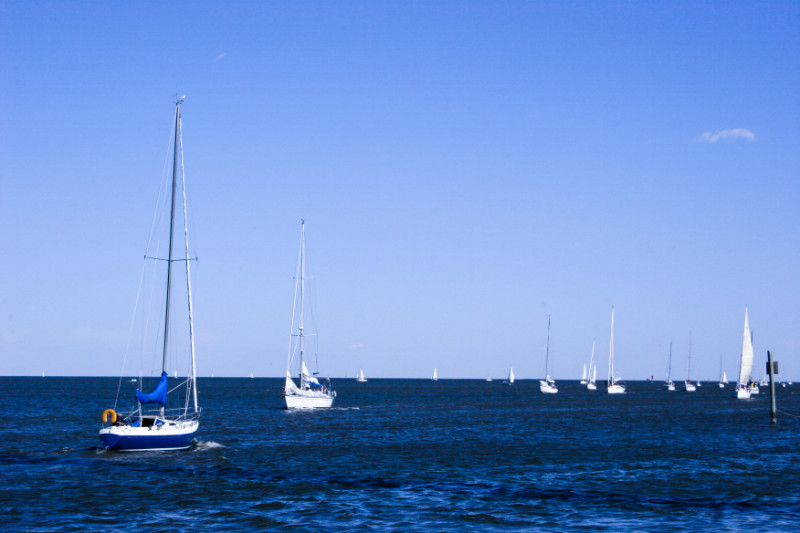 Also be aware that if you do buy a waterfront home by a lake, you'll be locked within a certain boundary of water. What may look like a big lake can soon become frustratingly limited if you literally want to push the boat out. Of course, if you're buying a waterfront property by the sea, then you're only limited by any regulations of the area, but mostly by the capacity of your boat. If you're a particularly keen sailor, there's no reason why you couldn't spend a considerable time exploring the coast around your home.
Fishing
If you want to develop a hobby and think fishing sounds great, then we encourage you to try, it really is great fun and for some, a way of life. Galveston is a great place to start; it's acknowledged as havingsome of the finest fishing in the country. If you're new to fishing and want to move to a waterfront home, you'll want to know what kind of fishing can be done in the area. There's a difference between fishing in a lake and fishing in the sea. Generally, fishing in the sea means a greater chance of catching a greater amount of varied fish. This isn't to say that freshwater fishing doesn't have its own charm, indeed some say, it can be more of a challenge.
If you fish regularly, then you'll already know to do your research in the area and what type of fish can be found. If you're looking to start a hobby, get your research done first before investing in that waterfront home. Not only should you find out about what type of fish can be had but also any regulations about what fish you can't catch or what you must return to the sea (alive) once you've caught them. There's also the consideration of what equipment you need. You might want to just buy a fishing rod to begin with and expand your equipment as you develop your hobby.
Swimming
Again, this is all about doing your research first. It may seem unthinkable that you'd forget about swimming conditions if you were buying a waterfront property, however, when you're buying a home, it's all too easy to lose yourself in the process. There are a million and one things you have to think about and you could almost be forgiven for forgetting about why you actually want to buy the property, having the fun that goes with it!
It would be great to have a porch that leads directly out onto a platform into the water itself or better yet, a house that opens directly to the beach. However even if you need to walk a little more to get there it's still worth it. Having a home that grants you the easiest access to swimming in a natural body of water is life changing. A pool is great, an ocean to swim in is a completely different experience. There's more excitement and variety, and the experience is much more invigorating. The ocean becomes an extension of your home, a part of your day to day life, something that can make you and your family happier, healthier, and more appreciative of the natural world around you.
Of course, you'll need to be aware of strong undercurrents and low and high tide. Lakes also have undercurrents, so don't assume that the calm waters on the surface mean that you should abandon care. As with swimming anywhere, even in a pool, you always need to be mindful. Find out about yearly temperature changes in the region which may make swimming more a quick invigorating dip than a leisurely wade in warm waters. Other things to find out before you swim include the presence of jellyfish in the water as these can cause a nasty sting. Lastly, find out if swimming is permissible in the area. Not all waterfront properties for sale are located next to a body of water that is swimmable.
The area of Galveston is tested on a monthly basis by the Galveston Bay Foundation, which monitors the waters of Galveston to ensure they are safe to swim in. Galveston operates a flag system that indicates what the conditions are for swimmers; these indicators inform swimmers when it is safe to swim, when they should take caution, and when it is not advisable to go into the water.
Buying a waterfront home in Galveston
Waterfront properties expand your lifestyle, providing not just views – great though they may be – but also a range of activities immediately accessible to only waterfront home owners. As such, they come with a premium price and are almost always considered luxury properties. This being the case, it can be misleading to simply look at the median price of a property in Galveston which hovers at around $375,000 dollars for all home types. The median price for a single family home is $440,000.
What is important to note is that there has been an increase in the price of 40.8% year on year, a result of the massive interest in buying homes in Galveston. Interest in the area is also indicated by how long a property stays on the market. The national average a home spends on the market in the US currently stands at a little over 25 days, not surprising given the demand for housing in the US. In Galveston it is half of that, with homes typically selling within only 13 days. There is a higher demand for luxury waterfront housing in Galveston than there is a supply. However don't let this put you off. With the right real estate professionals by your side, it's still very much within your scope to acquire your ideal waterfront home.
Get your home now
The growing popularity of waterfront homes has created a boom in this type of property. Certainly, there are places around the world which have some very beautiful waterfront homes. But right here in the US, is a place where you can own your own waterfront luxury home and often at a much more affordable price than those found in better known waterfront resorts.
With the area an undiscovered gem, waterfront homes for sale in Galveston present an opportunity to get into the market early before the costs become prohibitive.
More bang for your buck
To give you an idea of what you can expect from your waterfront property a 5 bed 4/1 bath home, which covers 4,165 square feet has been listed for $3,250,000. This property is right along the beach and enjoys a range of top end amenities and features such as an elevator, curved staircase, and gourmet kitchen. It has fantastic views which you can enjoy from any vantage point of the four grand balconies.
Similar properties can also be found in the $2.5M, with similar or even greater square footage. The trade off comes in the number of rooms and the quality of the finish. But you still get immediate access to the beach, making these properties true waterfront living.
Waterfront properties need loving maintenance
Given that waterfront properties are so close to a body of water – in Galveston this is the sea – there'll be slightly differing maintenance conditions from those which you'd normally find for conventional houses.
Humidity
Galveston can be humid during the hotter months and you'll want to get a decent humidifier. Humidity can be the cause of a few concerns that if left unchecked. Higher levels of humidity can encourage mold and mildew growth. A humidifier will help keep these at bay as well as making your home more comfortable. What will also help is that many if not most waterfront homes are built to take advantage of the view and will come with large balcony doors and windows that can be opened to allow maximum airflow.
Keep it clean
The build up of sand in your home can be annoying and can damage your furniture and appliances. Preventing this is simply a case of keeping your home clean. In this regard it's no different from how you'd want to take care of a conventional home. A washing station at the house entrance will do wonders for keeping your home mud and sand free. At the very least, have a mat at the front door where people can tap away excess sand, it's an insignificant investment that goes a long way to keep your home comfortable.
Protect it when you're not there
If a waterfront home is a second home or just used as a holiday home, cover up the furniture on your patio or porch. Constant exposure to the elements such as the sun can lead to furniture damage.
To protect your home itself, invest in a security solution that will inform you should there be any entry into the home when the home is vacant. These systems can notify security professionals or law enforcement bodies, and it will also give you the option to call a neighbor to ask them to just have a quick look to see if all is well.
Have an insurance policy
You may already know about having a homeowners insurance policy but you'll want to supplement this to include the various conditions of having a waterfront home. These include protection against flooding and any other repairs that result from damage by the environment. You may also want to include protection from theft if it's a secondary home that will be vacant for considerable parts of the year.
Working with the right professionals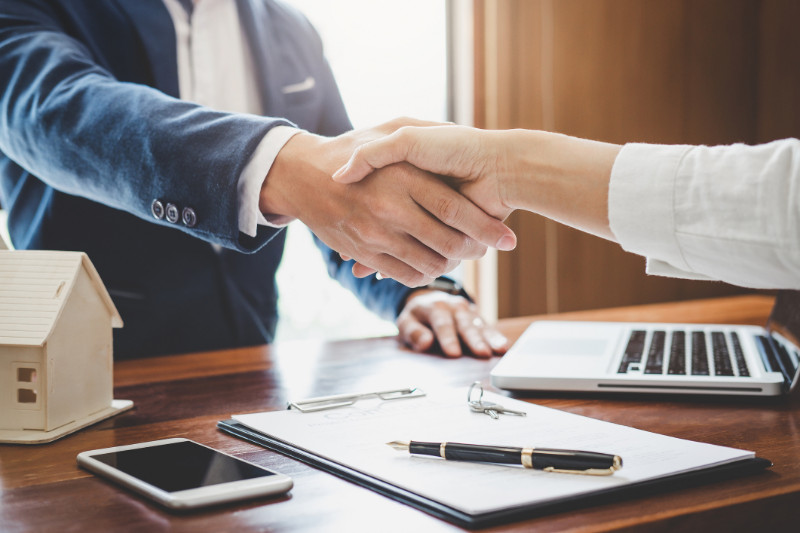 Yes, living in a waterfront home can be as wonderful as it sounds but as with any home purchase you'll want to work with the best professionals you can. First you'll want someone with a strong professional background. This may not necessarily be in real estate, and some of the best agents have come from a different industry. What's important is that they understand that your needs come first. The agent should be attentive and understand that the buying process can be extremely stressful for buyers. They should be your rock, guiding you straight and true and keeping you certain of what your aims are in what sometimes can be a tricky process.
Anastaia Gaido brings a level of experience and skills to help you navigate your way through the competitive waterfront homes market in Galveston. Contact her at 409.977.4663 or leave her a message and let's begin your journey to your waterfront home.