Main Content
Anastasia Gaido
About Anastasia Gaido
About Anastasia Gaido
Anastasia is committed to helping you find the home that fits your family's unique story, traditions, and values. A proud member of National Association of REALTORS® Anastasia specializes in luxury residential real estate focusing on inner-loop neighborhoods and surrounding areas. Additionally, Anastasia offers representation for those looking for a second home or investment property in Galveston and on the Big Island, Hawaii. As part of the community & Gaido restauranteur family - a trusted name in Houston for over 100 years, Anastasia is committed to helping you find the home that is tailor made for you and your family. Intuitive, personalized service is her practice. Building enduringrelationships with her clients and their families is her ultimate goal.
As part of Nan and Company Properties, Anastasia has access and privilege to communicate with a worldwide network of 138 affiliates across 940 offices in 48 countries due to the exclusive affiliation with Christies International Real Estate. In addition she holds the ABR Designation, the Accredited Buyer Representative& Resort & Second-Home Property Specialist.
When not with clients, Anastasia volunteers at Hermann Park. She is passionate about restoring and preserving urban green spaces and making Houston a greener place to live. A proud Afton Oaks resident, Anastasia and her husband Casey enjoy spending time with their chocolate lab - Remi, supporting local restaurants & biking on the beach the beach.
Contact Anastasia if you are in the process of buying, selling or renting a property & check out her YouTube channel - "Exploring Houston with Anastasia Gaido" to find out more about some of the hottest Houston neighborhoods.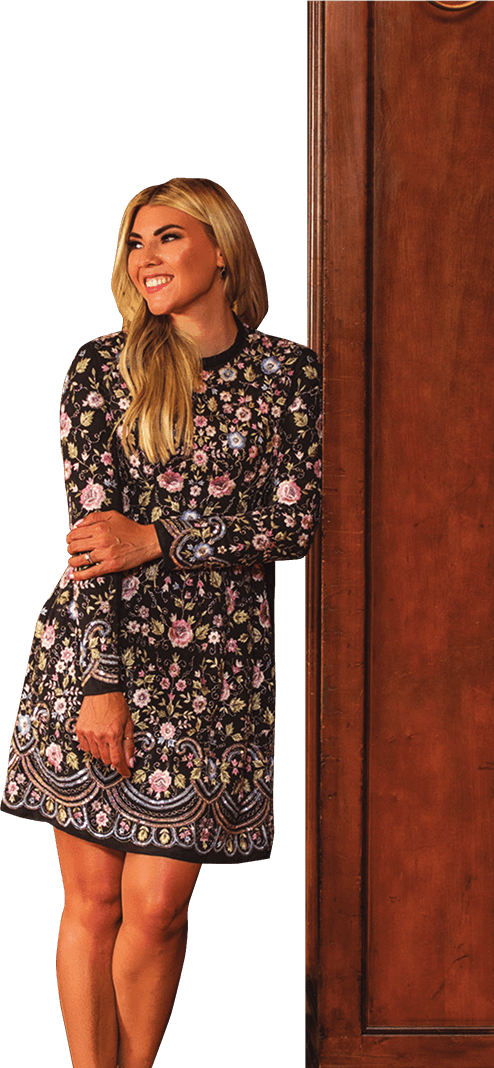 Testimonials
Anastasia has been pivotal in every aspect of our home buying search. As out-of-town buyers we rely on a realtor more than the average process. She is professional and courteous. She keeps us up to date with every step but also shows that she clearly...
Working with Anastasia was a pleasure. She had great insight into the local market and really listened to what we were looking for in a house, instead of just trying to shoehorn us into a property that wasn't right for us. She was professional and ...
Anastasia was fantastic to work with. While on vacation on the Big Island, we decided to look at property and homes. Anastasia was flexible with our schedule, well informed of the area we were interested and provide sound advice for our decision. Fro...
Anastasia exceeded our expectations throughout the home-buying process. From start to finish, she was unbelievably responsive, knowledgeable, hard working, and thorough. She was able to adjust with ease to our changing plans, and her ability to sched...
Anastasia was absolutely great! Found me a great apartment.
It's hard to find the right adjectives to describe how happy we were with Anastasia. What a delight to work with. Well informed, professional, and had all the answers to any question we posed. She is obviously a very hard worker and went above and be...
She allowed my move from out of state to be stress free and was there every step of the way.
Anastasia is the best realtor we have worked with. She is incredibly knowledgeable and able to see the big picture while still being amazingly thorough and detail-oriented. Absolutely nothing slipped through the cracks and everything was handled exce...
Anastasia was an amazing realtor. She worked with us even though we probably made her job tough but she prevailed and found us an amazing home and negotiated with the landlords so we did not have to. I would recommend her to anyone.
We were lucky enough to meet Anastasia at the beginning of our search and she was the perfect person to help us. She has even been in contact with us long after we signed the lease just to check in. She is what you want in a realtor and we cannot rec...

Christie's International Real Estate
Christie's International Real Estate
138 Affiliates
Across 940 Offices
In 48 countries
$115 Billion
Combined Annual
Sales Volume in 2016
70 million
Online Visits Each
Year From Discerning
Homebuyers Worldwide
500 Billion
Sales Over The
Last Five Years
Buyers and Sellers
Opening the Doors for Buyers and Sellers
Check out these neighborhoods in Houston
Follow Me on Instagram
Follow Me on Instagram
Instagram Basic is not connected.
Contact Me
Contact Me
I'd love to hear from you